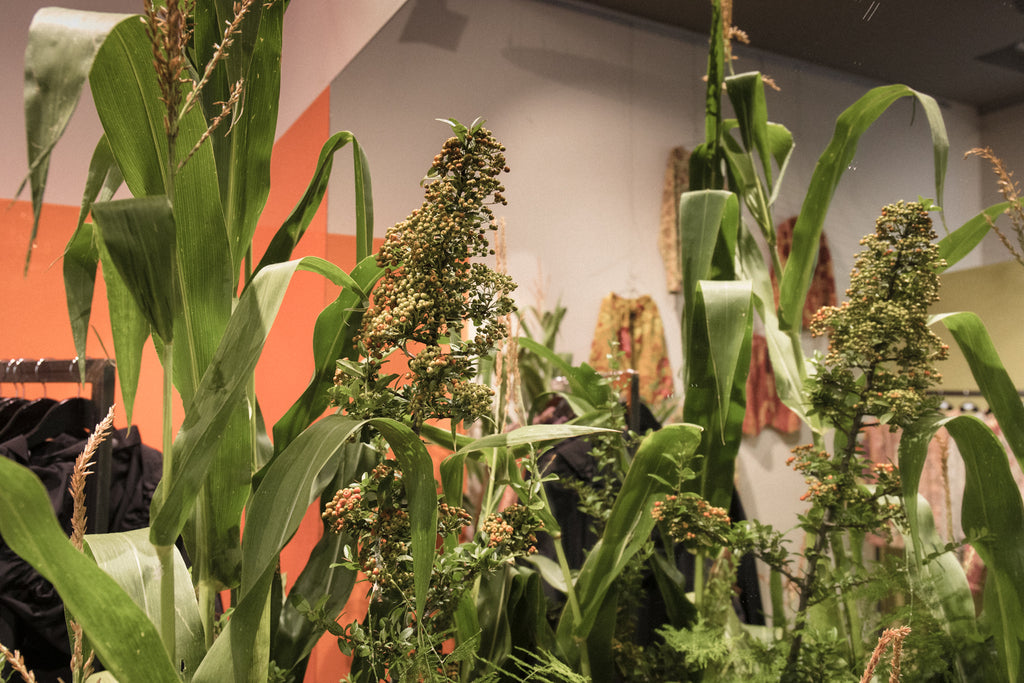 x defo // Fire Child
ZSIGMOND's collection titled RITUAL was inspired by the mythological world of Midsummer Night and the celebratory rituals surrounding it. Jumping over a bonfire is a ritualistic symbol of rebirth – a theme that is present throughout the collection with smudged, plant-dyed details and smouldering tones of soot and ember. The FIRE CHILD event at Defo Labor brought a piece of the countryside into the heart of the city with a life-size corn plant installation, evoking a shadow-island of nature. The event commenced with the performance of musician Soma Nové. 
More about Defo Labor
ZSIGMOND has collaborated with Defo Labor several times in the past for events celebrating specific collections and even a pop-up showroom lasting several months. In the view of Dóra Fónagy, architect, interior designer and the co-founder of Vitrin Gallery and Defo Labor, "honesty, respect and self-identification are as important principles in fashion as in interior design, helping you move and feel like yourself" – an approach shared by ZSIGMOND.