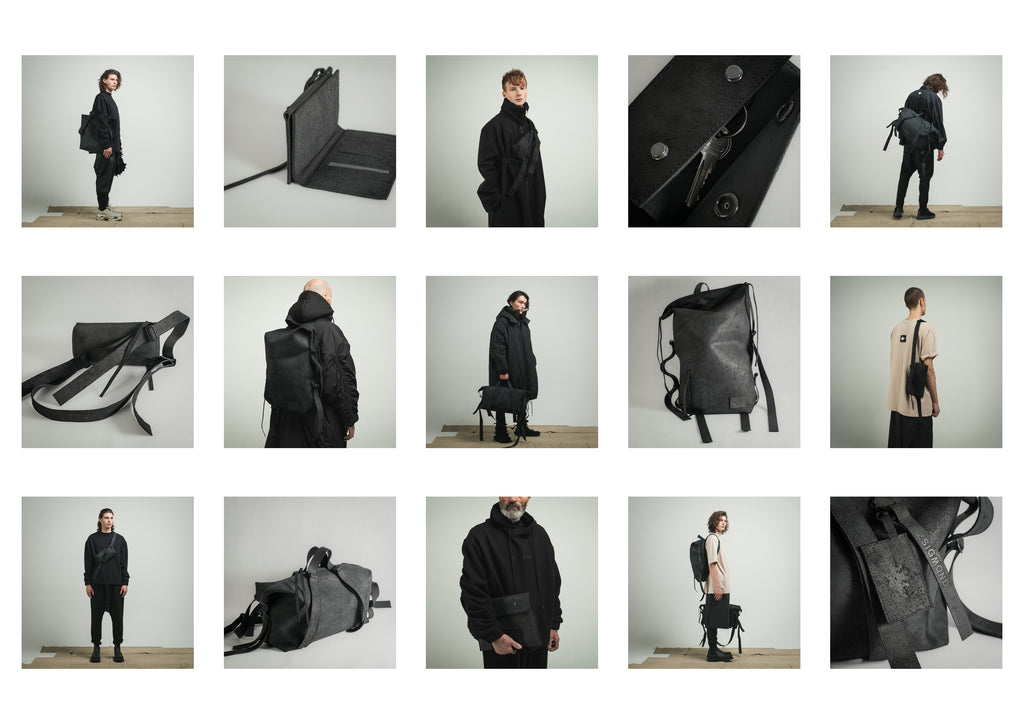 x Linda Gergely
ROBUST, ZSIGMOND's limited bag collection, carries the characteristics of nature itself: strong, tough and ever-transforming. 
Available in limited quantities, the capsule collection contains thirteen styles covering a whole range from small items like cardholders and wallets, through everyday essentials like crossbody bags all the way to large pieces like the weekender and tote bags. With their modern silhouettes, practical details and the highest-quality materials, the bags are as robust and sturdy as uncompromising in their functionality. The leathers are used inside-out for a unique look and contain the factory markings that are traditionally thrown away as waste – a design approach that embraces both imperfections and zero-waste principles. A metamorphosis inherent to this type of leather, it ages with grace, changing its character and becoming softer and more velvety over the years instead of cracking and peeling.  
The limited edition collection ROBUST is designed by Linda Gergely, a Hungarian leather craftsman, whose knowledge and expertise are continuously put to test with intricately detailed and character-driven leather pieces for films such as Dune 1-2, Borderlands, Saint Seiva, The Last Kingdom or Barbarians. With 8 years of studies and 13 years of work experience in the graphic design, design and leather craft fields, Linda's passion for creation led to a deep understanding of material, structure and practical application of artful details.